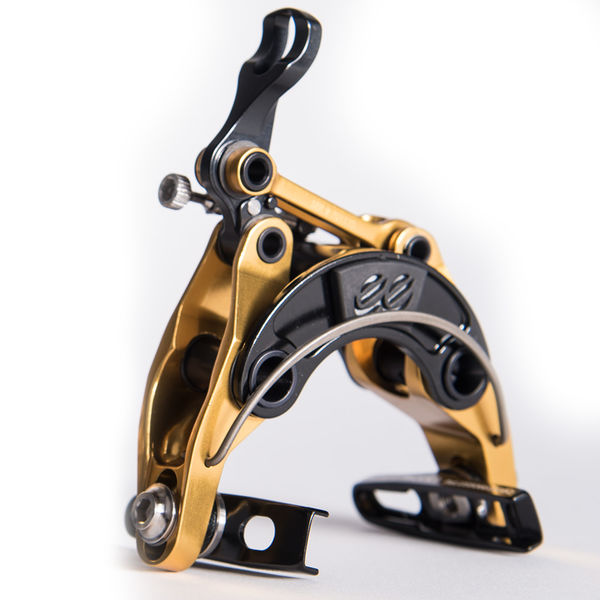 The legendary lost city of gold. Explorers spent centuries trying to find it and never did. At Cane Creek we have another legend about a golden El Dorado. The story goes that Craig Edwards' – inventor of the eeBrakes – father was in the music business and was gifted a gleaming gold Cadillac El Dorado as a thank you from soul legend Ike Turner. Years later, Craig's dad passed that golden caddy down to his teenage son who drove it with style and pride.
And so, in honor of explorers everywhere, Cane Creek is producing a single limited run of El Dorado edition gold eeBrakes. In order to secure your brakes you must order before April 30th 2017.
These limited edition eeBrakes are available in Regular Mount only. They will fit any rim brake road bike the utilizes a Regular Mount brake.