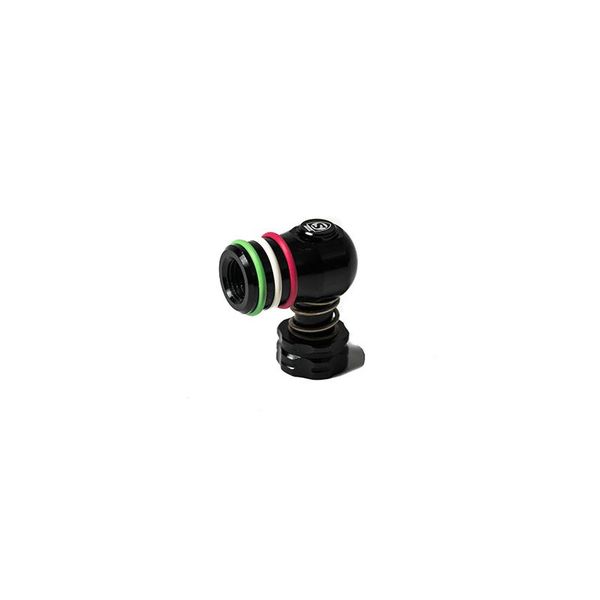 DESCRIPTION
The smallest spool valve CO2 regulator on the market. Branded with our Italian Heritage our newest version of the EOLO regulator is a new take on the oldest CO2 regulator head.
SPECS
EOLO III Regulator with Red-White-Green Insulators
Threads onto both Presta and Schrader valves for secure no-leak interface
Lightest spring action of any spring-valve regulator
'Camera-lens' style valve head allows for easy installation even in disc wheels
Insulation rings keep fingers from freezing and offer color customization
STORY
In 1982 SILCA developed the first regulated CO2 inflator. As Claudio himself explained, 'Before EOLO, you had to turn the cartridge and pray!' Giving the user the ability to regulate the flow of gas into the tire was the key to widespread adoption of compressed gas for roadside use.
EOLO III builds on the SILCA tradition by using an ultra-precise spool valve design with light action spring to give the user perfect control of the flow into the tire. The full metal construction of the EOLO III contains no plastic parts and is manufactured entirely from 6063 series aluminum and stainless steel. Hardened tool steel puncture pin is more than 2X the hardness of traditional puncture pins to ensure smooth operation in all conditions over many years.
3 Insulating rings on the EOLO body improve grip and insulate from cold during inflation. EOLO III ships with Red-White-Red rings as well as one Blue and one Green ring to provide for customization of the regulator body. Other colors sold separately.
MEDIA
Review highlight: " I've got regulators like I've got socks...The EOLO III has proven in just a few short weeks to be my new fave." Padraig